MDK POCT Vascular inflammation MPO Rapid Test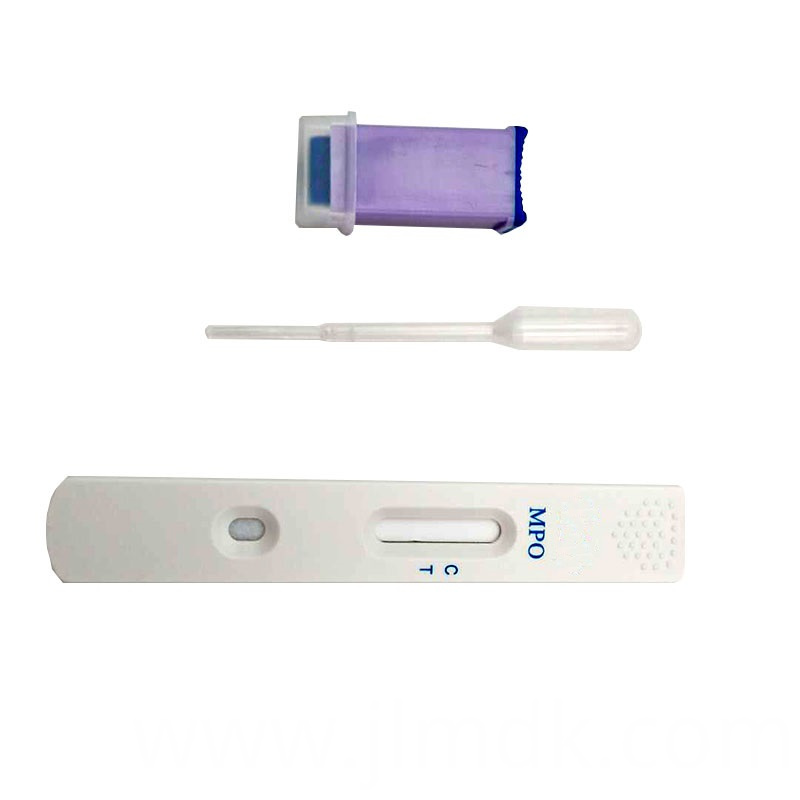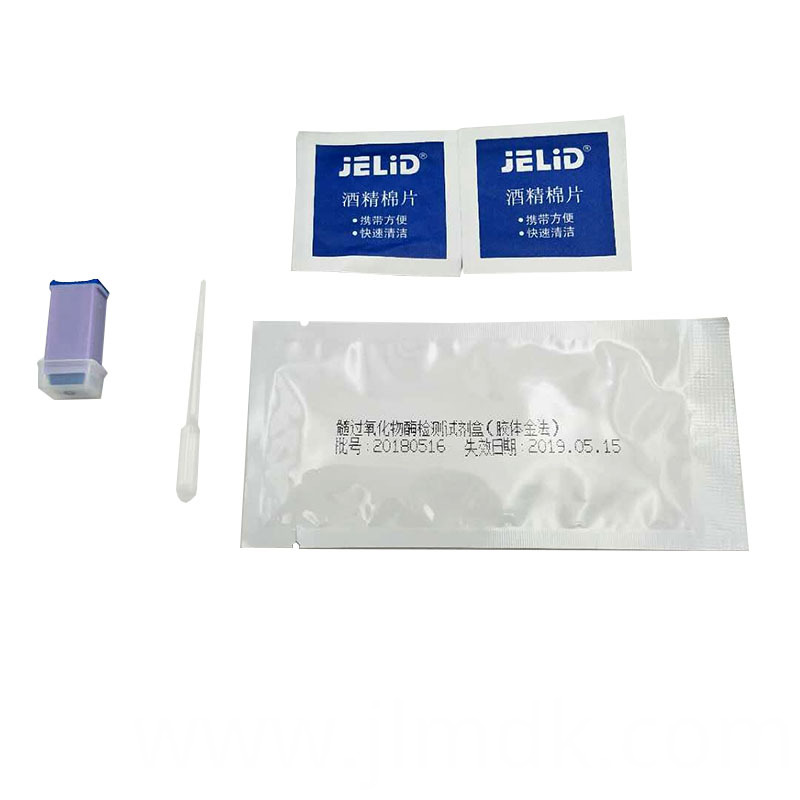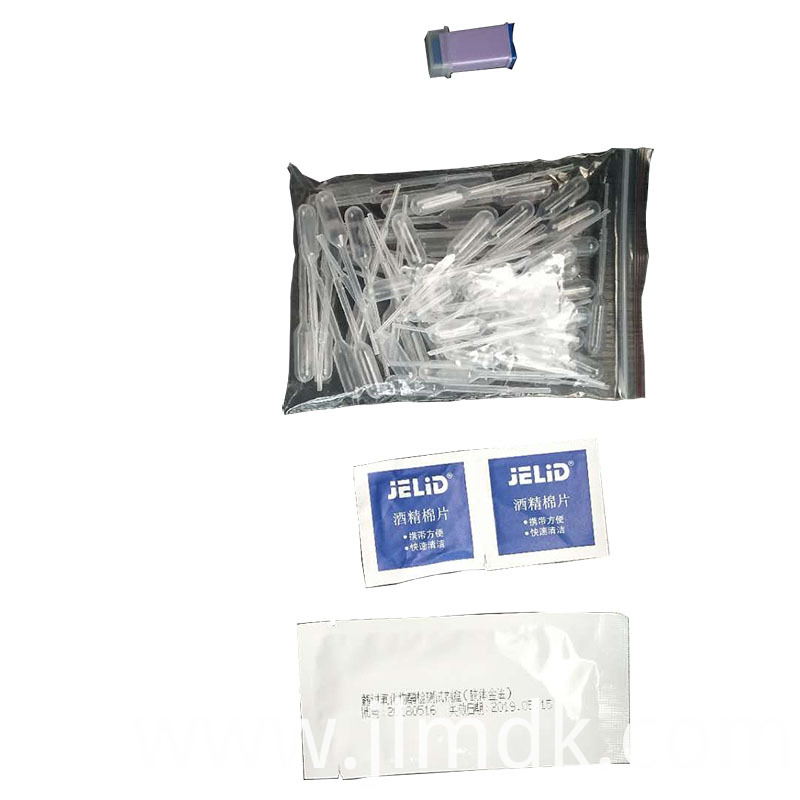 Immunoassay Analyzer is a quantitative Clinical Analytical Instruments which can read and analyze the test results of the Fast Test Kits accurately, it can perfectly help doctors to diagnose and divide risk level of cardiovascular diseases, and then make treatment plans accordingly.This machine has become popular in most Outpatient service, ICU, CCU, Operating room,etc.
Category
Cat.No.
Test Items
Type
Specimen
Inflammation markers
A012D01
PCT
Cassette
S/P
A022D02
CRP
Cassette
W/S/P
A052D02
PCT-CRP
Cassette
S/P
Thrombosis
B012D01
D-Dimer
Cassette
W/S/P
Vascular Inflammation
C012D01
MPO
Cassette
S/P
C022D01
LP-PLA2
Cassette
S/P
Cadiovascular
D012D01
CTnI
Cassette
W/S/P
D022D01
H-FABP
Cassette
S/P
D032D01
CK-MB
Cassette
S/P
D042D01
Myo
Cassette
S/P
D021D03
CTnI/CKMB/Myo Combo
Cassette
S/P
D062D01
S100-β
Cassette
S/P
E012D01
NT-proBNP
Cassette
W/S/P
Renal Function
F012D01
CysC
Cassette
U/S/P
F033D01
MAU
Cassette
U
F042D01
β2-MG
Cassette
U/S/P
F022D01
NGAL
Cassette
U
Fertility
G073D01
β-HCG
Cassette
U
G026D01
IGFBP-1
Cassette
fluid
G032D01
PAPP-A
Cassette
fluid
G043D01
LH
Cassette
U
G053D01
FSH
Cassette
U
G062D01
PR
Cassette
S/P
Diabetes care
H022D01
C-Petide
Cassette
S/P
H032D01
INS
Cassette
S/P
H019D01
HbA1c
Cassette
W
Healthy Examination
J032D02
PGI/PGII
Cassette
S/P
J042D01
AFP
Cassette
S/P
J052D01
PSA
Cassette
W/S/P
J062D01
Fer
Cassette
W/S/P
J072D01
BGP
Cassette
S/P
J082D01
IgE
Cassette
W/S/P
J092D01
Lp(a)
Cassette
S/P
Hormone
J112D01
T3
Cassette
S/P
J122D01
T4
Cassette
S/P
J132D01
TSH
Cassette

S/P



1. POCT: Easy to use;
2. High Quality POCT: Rapid test within only 15 minutes;
3. POCT: Point of care testing, patient friendly;
4. POCT: High sensitivity and specificity guarantee an accurate result;
5. MPO Rapid Strips: Qualitative or quantitative version for you to select;
6. MPO Rapid Test: OEM service available;
7. MPO Rapid Test: All manufacturing processes conform to CE standards;
8. MPO Rapid Test: Reliable reputation and efficient service.
Company Information
Changchun Medicon Technology Development Co., Ltd. specializes in the research and development, production and sales of medical appliances and Reagents. We are a professional manufacturer of medical Urine Test Strips, Urine Analyzer, blood testing
machine, medical devices, especially the Urine Test strips are our core product, including leukocytes, nitrite, urobilinogen, protein, pH, blood, specific gravity, ketone, bilirubin, glucose, micro albumin, Calcium and Creatinine. All of them have competitive price as
well as good quality. We have been the faithful supplier on Amazon in USA and some customers in different countries, such as French, India, Indonesia, and South Africa. Should any of items you are interested in, don't hesitate to contact us. We will provide
considerate service to you.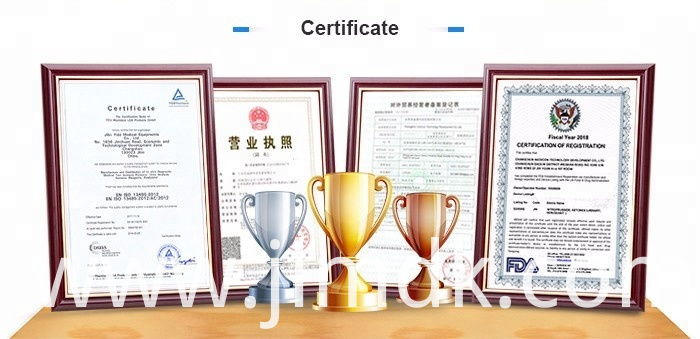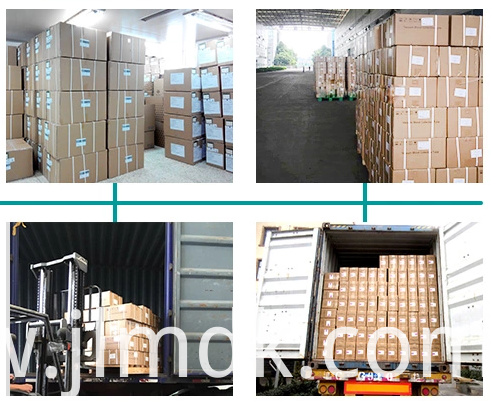 Looking for ideal MDK POCT Rapid Test Manufacturer & supplier ? We have a wide selection at great prices to help you get creative. All the Rapid Test MPO are quality guaranteed. We are China Origin Factory of POCT Quick Check Meter. If you have any question, please feel free to contact us.
Product Categories : Clinical Analytical Instruments > POCT