A urine analyser is a device used in the clinical setting to perform automatic urine testing. The units can detect and quantify a number of analytes including bilirubin, protein, glucose and red blood cells. Many models contain urine strip readers, a type of reflectance photometer that can process several hundred strips per hour.
A urinalysis is a test of your urine. It is often done to check for a urinary tract infections,kidney problems,or diabetes.You may also have one during a checkup, if you are admitted to the hospital, before you have surgery, or if you are pregnant. It can also monitor some medical conditions and treatments.
An accurate urine sediment analysis is a good indicator of the status of the renal and genitourinary system. General indications for urinalysis are: the possibility of urinary tract infection or urinary stone formation; non-infectious renal disease secondary to systemic diseases such as rheumatic diseases, hypertension, toxaemia of pregnancy, or to the adverse effects of drugs; non-infectious post-renal disease; in pregnant women and patients with diabetes mellitus or metabolic states who may have proteinuria, glycosuria, ketosis or acidosis/alkalosis. The traditional strategy recommended by the European Urinalysis Guidelines consists of two steps. In the first step, there is a visual inspection and dipstick test. Semi-quantitative dipstick tests are used in this step to exclude the urine samples from further analysis if hemoglobin, leukocyte esterase activity, nitrite and protein are negative. In the second step, if there is erythrocyturia, leukocyturia, bacteriuria or proteinuria, urine samples are subjected to further analysis by microscopy. Because the first step has poor sensitivity and negative predictive value, screening by dipstick alone carries the risk of missing infections and other urinary diseases .
There are different manual methods for urine sediment examination such as counting in a standardized or non-standardized way under a coverslip or counting of centrifuged or uncentrifuged urine specimens in a chamber. Traditional (non-standardized) urine sediment analysis has been used in many laboratories. However, because of wide uncertainty of results and reduced sensitivity in detecting essential formed elements, the non-standardized sediment procedure was not recommended. Standardized urine sediment examination under a coverslip instead of non-standardized sediment procedure is recommended as a routine visual procedure for kidney-related urine formed elements. A reference method for urine microscopy should provide both correct identification of the different formed elements and quantify them accurately. Currently, no such method exists. In particle counting, bright-field microscopy of unstained preparations is inadequate for detection of bacteria, erythrocytes and hyaline casts. For this reason, either supravital staining or phase-contrast microscopy, or both, is recommended for better examination . However, phase-contrast microscopy is not available in every laboratory.
The potential variables in the microscopic examination of the urine are as follows: the speed and time of centrifugation, the amount of urine remaining in the tube for resuspension, and whether urine is stained. Manual microscopic examination requires well trained and experienced staff and consumes a considerable amount of time. Therefore, automatic urine sediment analyzers for high-volume laboratories were developed in order to provide better standardization, improve the certainty of measurement and save staff time.
The methodology of urine particle analysis started with the introduction of automated microscopes and flow cytometry devices inspired by blood cell counting. These analyzers use two analytical principles for urine sediment analysis, one based on electrical impedance, and the other dependent on image-based analysis systems that sort particles according to preset particle dimensions. It is not currently clear which principle is superior.
The image-based analysis systems automatically scan the formed elements of flowing urine and display the images of formed elements on a screen. Before reporting the results of analysis, the shaped elements must be examined visually by well trained staff who can decide to approve, delete or reclassify them. However, laboratories who have made the transition from manual microscopic method to automatic systems still have some concerns about the concordance of results.
The use of the automated analyzers has gradually increased in medical laboratories. These analyzers are both image-based analysis systems and there has not been any published study comparing the two instruments. We evaluated the concordance between manual microscopy and the two automatic urine sediment analyzers.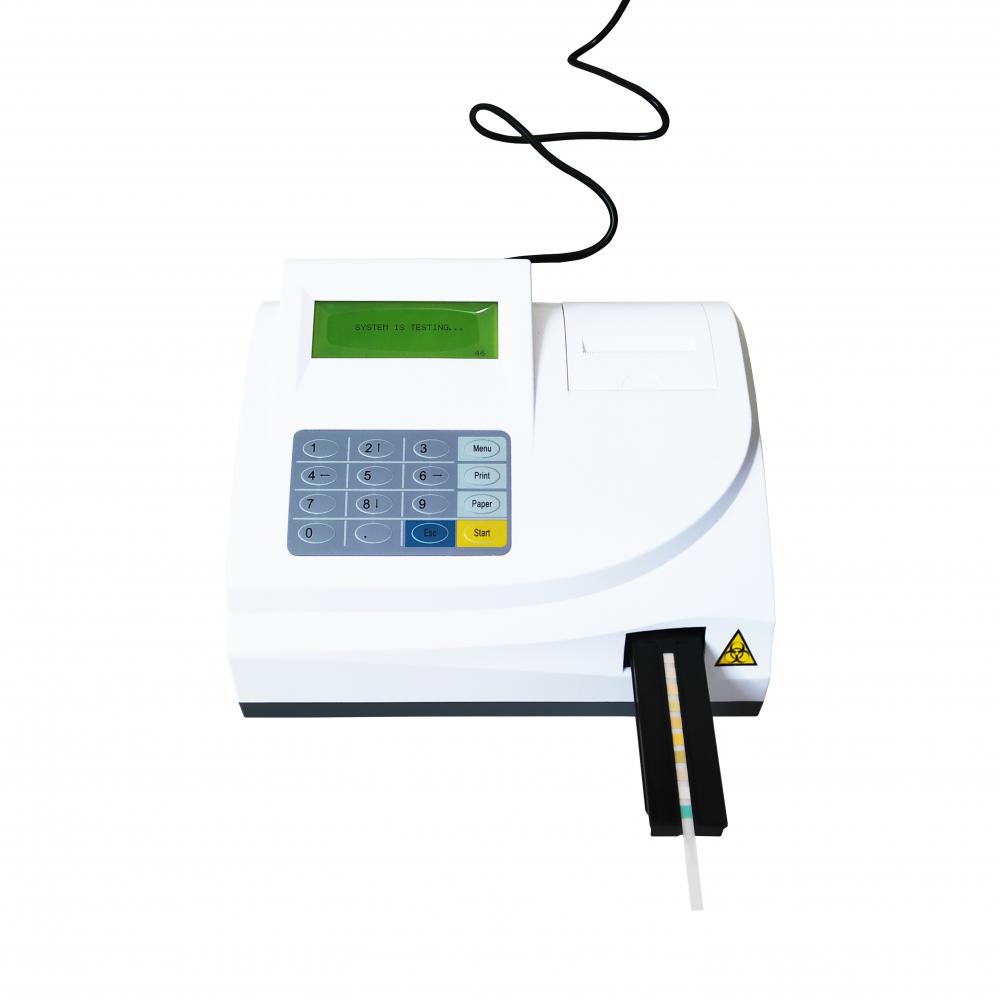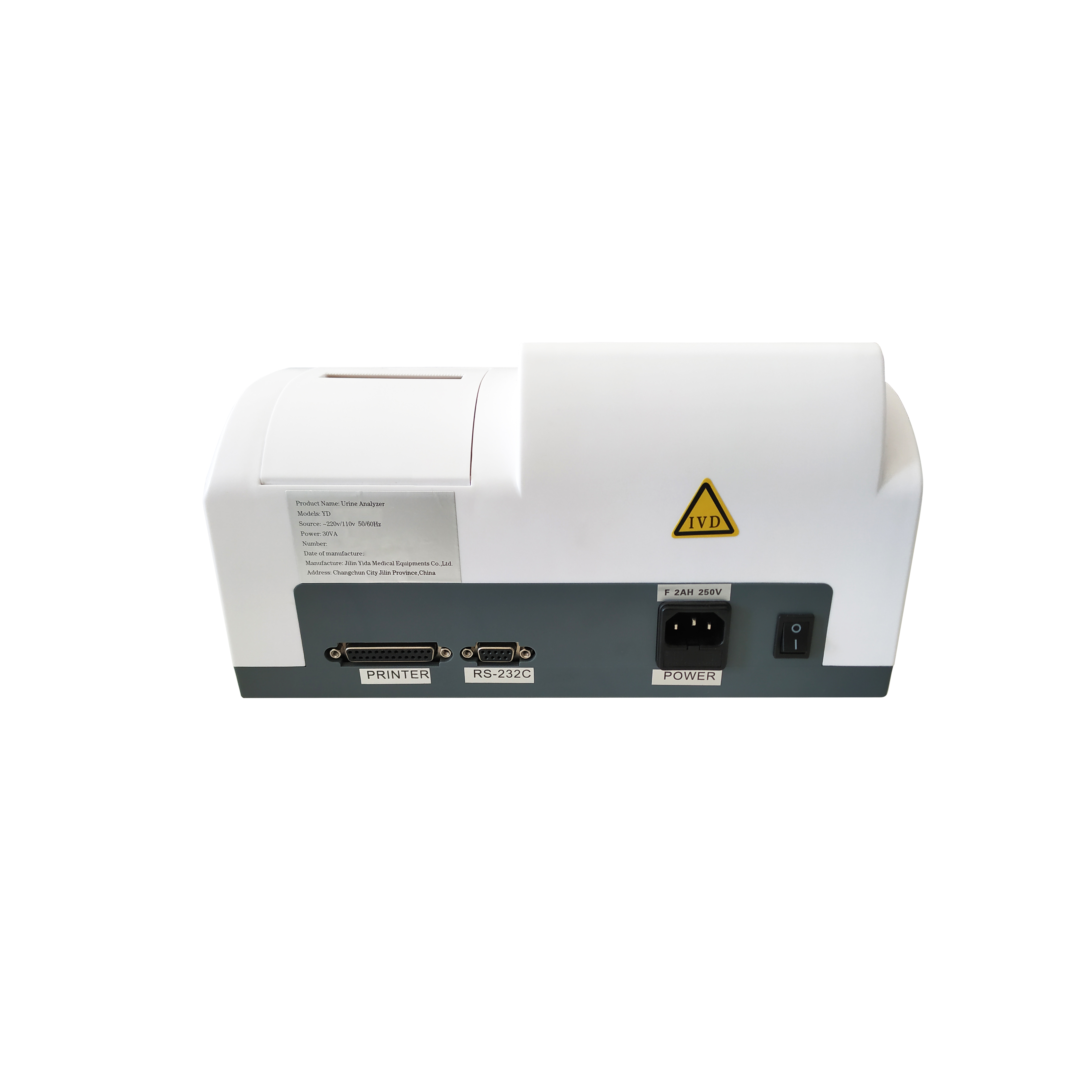 product parameters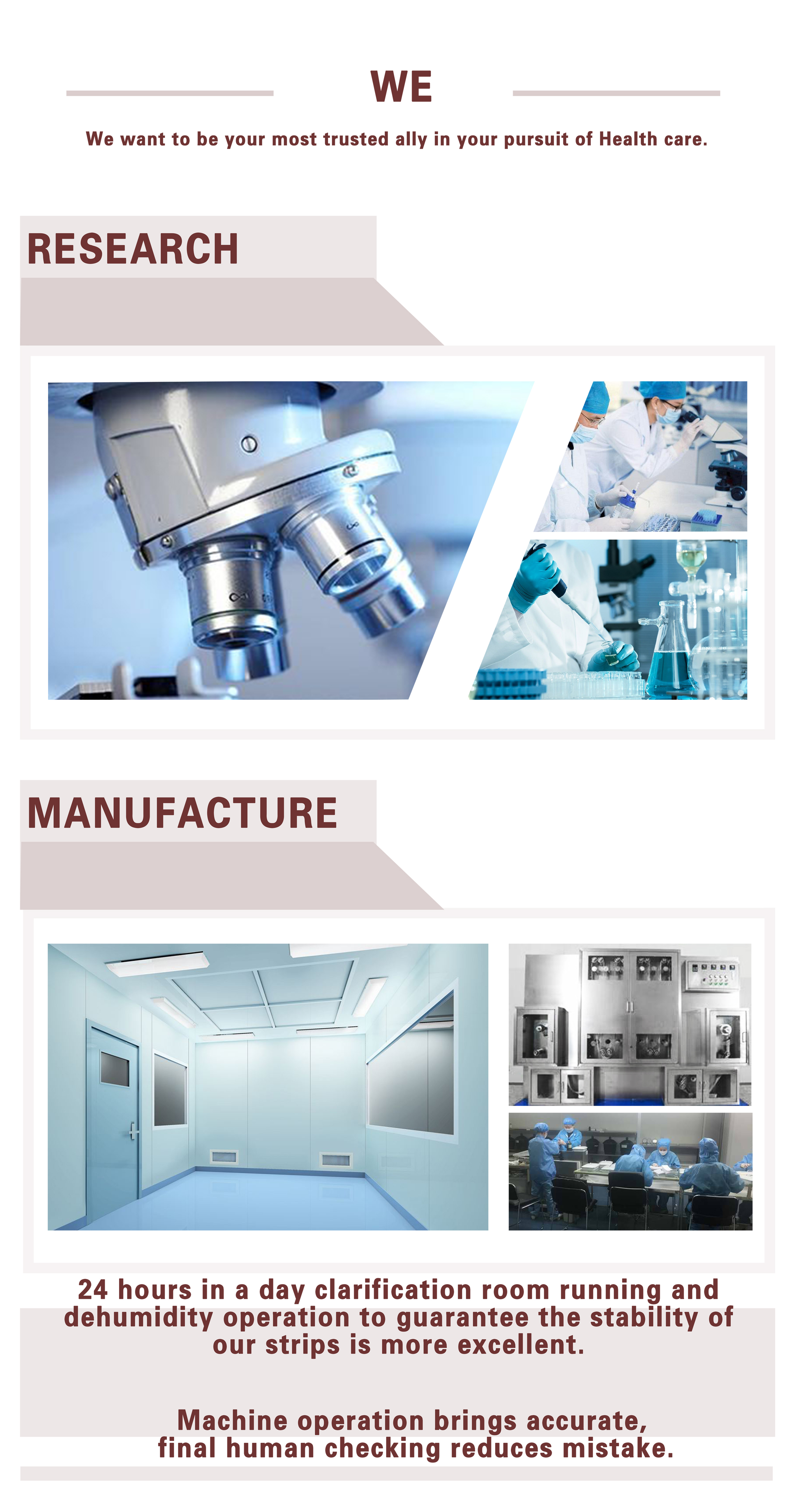 Certificate: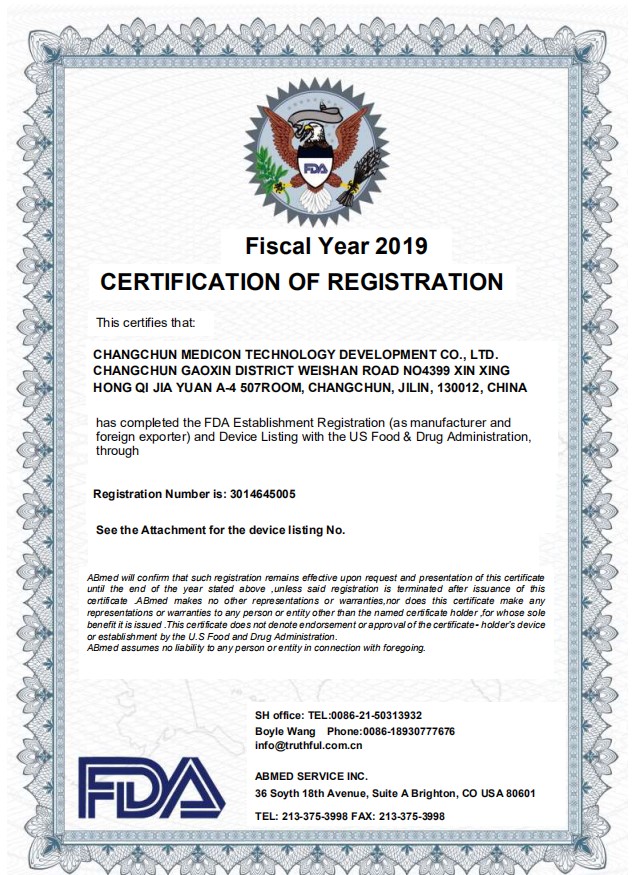 Shipping and Packing of our urine Ketone Test Strips: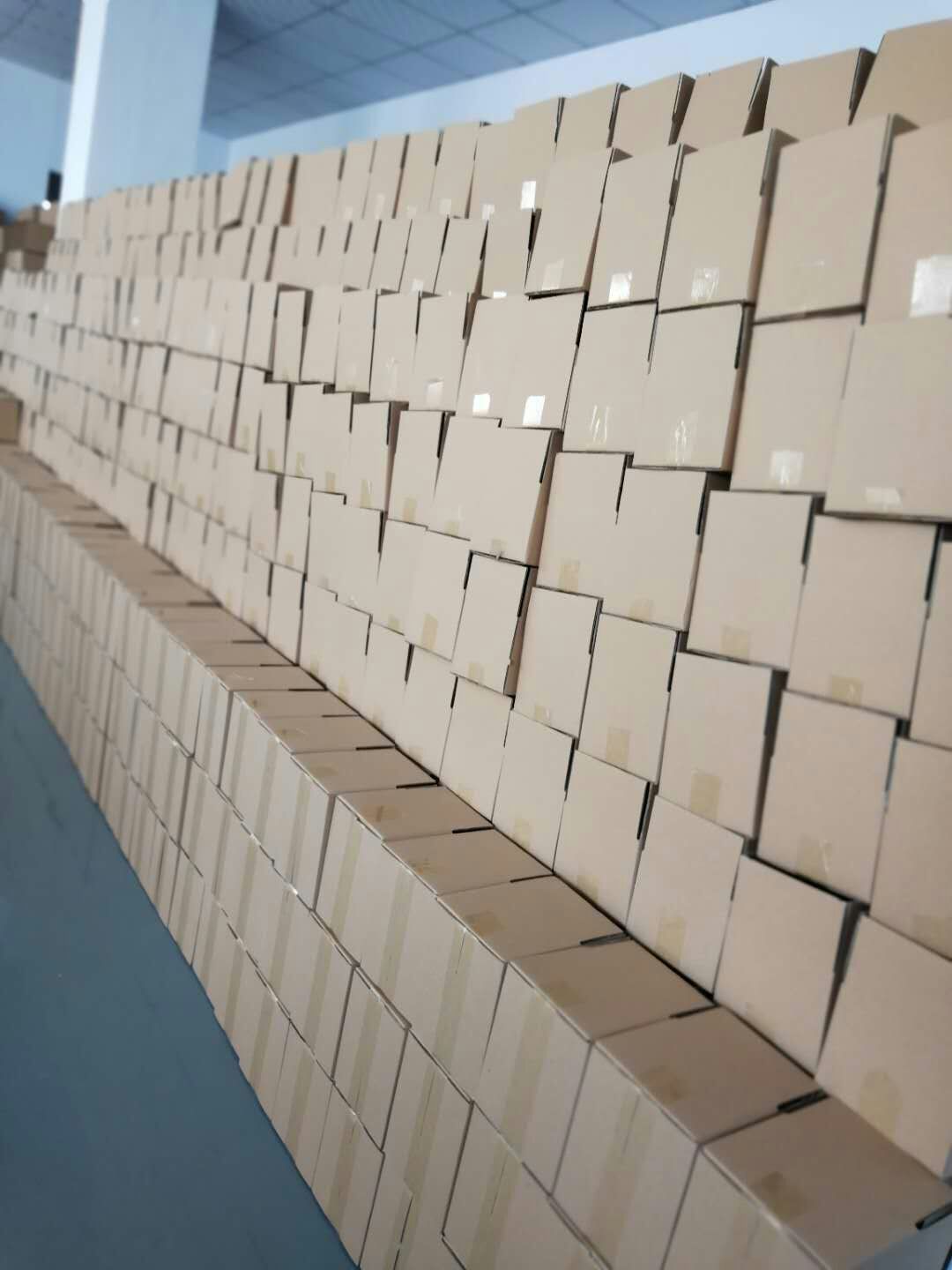 About company:
We are a professional manufacturer of medical Urine Test Strips,Urine Analyzer,blood testing machine, medical devices, especially the Urine Test strips are core product, including leukocytes,nitrite,urobilinogen,protein,pH,blood,specific gravity,ketone,bilirubin,glucose,micro albumin,Calcium and Creatinine.All of have competitive price as well as good quality, We have been the faithful supplier on Amazon in USA and some customers in different countries,such as French,India,Indonesia,and South Africa.
Our OEM capacity for Urine Test Strip Ketone Test Paper:
OEM packing can be provided by us.We not only provide OEM serice,but also technical support.
More than 25 years research and development experiences for our Chief engineer.R&D team average have more than 5 years working experience.
All urine products: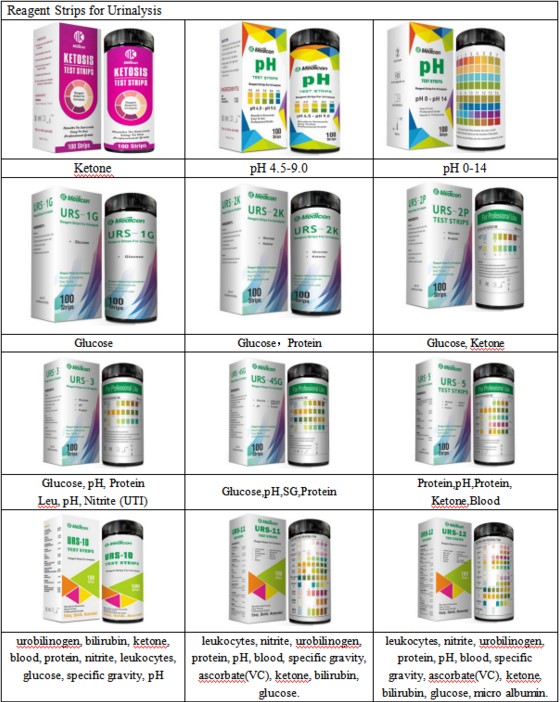 Looking for ideal Hospital Urine Urinalysis Machine Manufacturer & supplier ? We have a wide selection at great prices to help you get creative. All the Urine Urinalysis Machine are quality guaranteed. We are China Origin Factory of 2019 New Product Urine Urinalysis Machine. If you have any question, please feel free to contact us.
Product Categories : Urine Analysis System > Urine Analysis