We are professional manufacturer for Urine Test Strips over 10 years in China.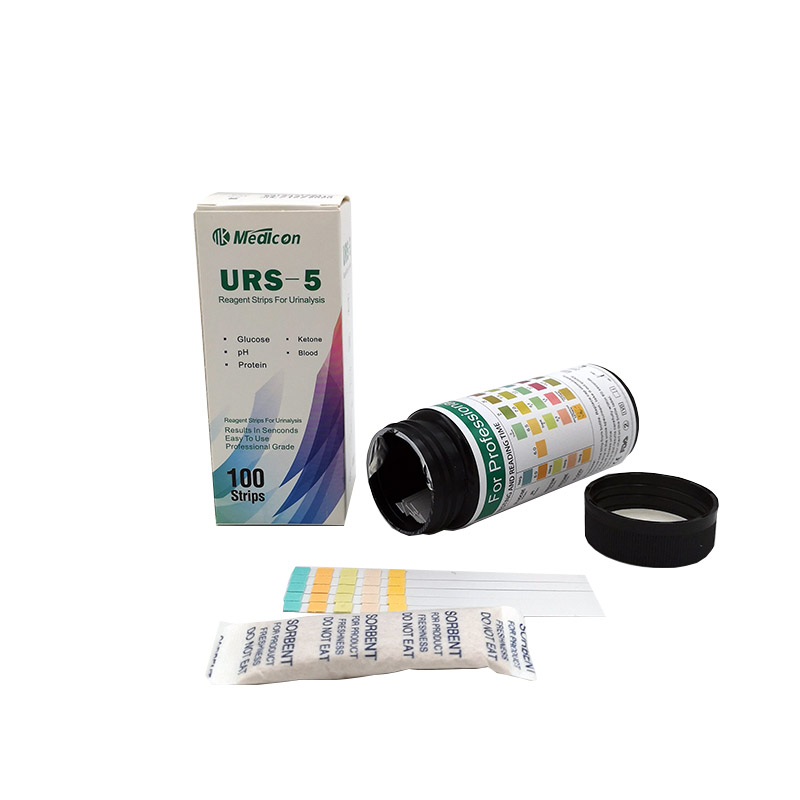 Why Should we use in-vitro test your body?
The Answer:
To monitor your health , especially old . Nowadays, people's lifestyle become faster and faster.
So most of people maybe do not have enough time go to hospital , in vitro test is a quick way to test your body situation.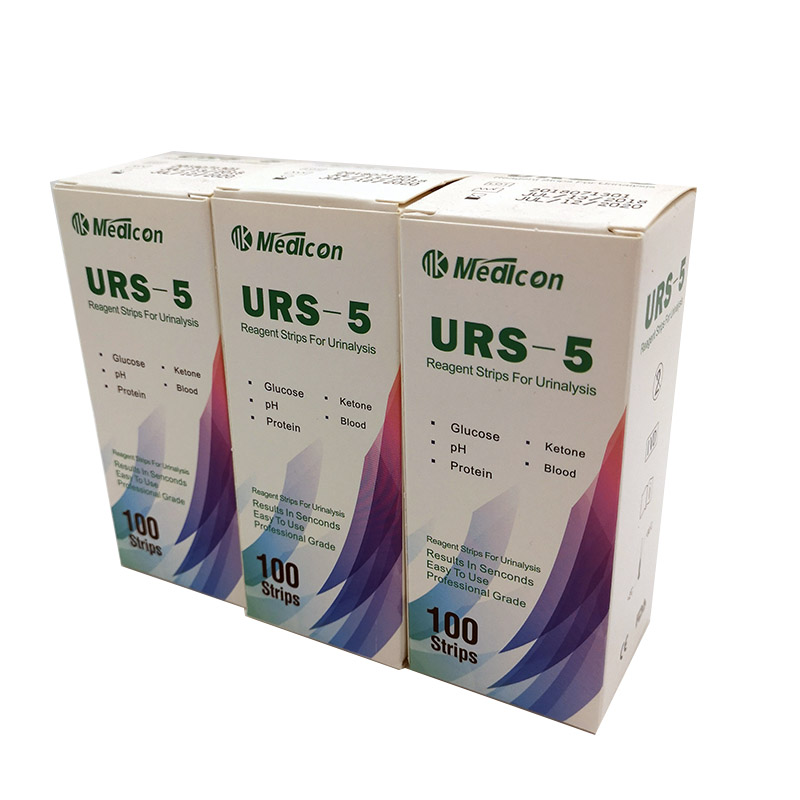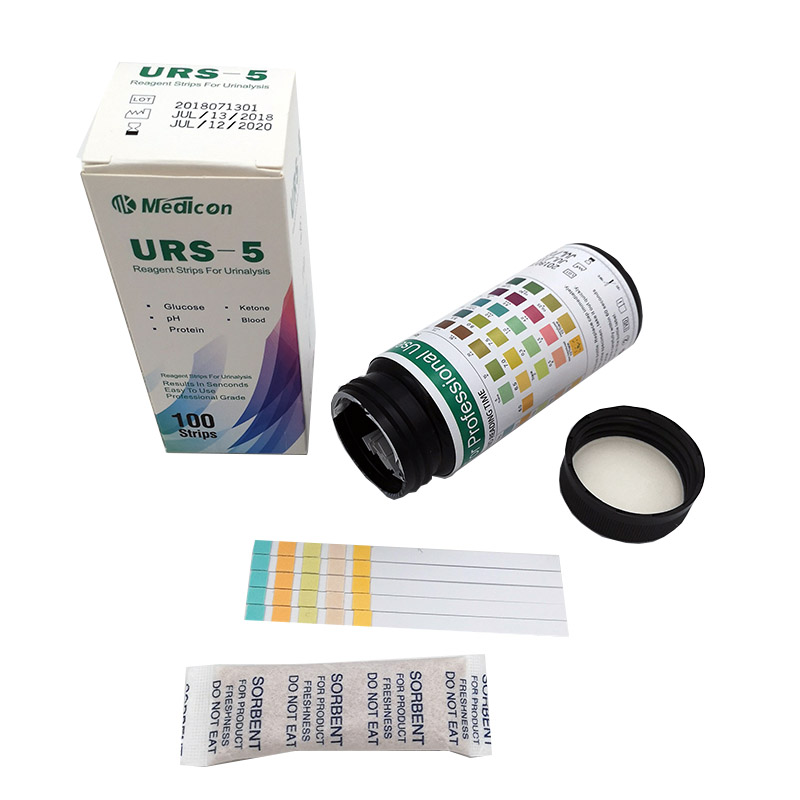 Test parameters:
Glucose, PH, Protein, Ketone, Blood
Product Parameters:



How to test urine strips: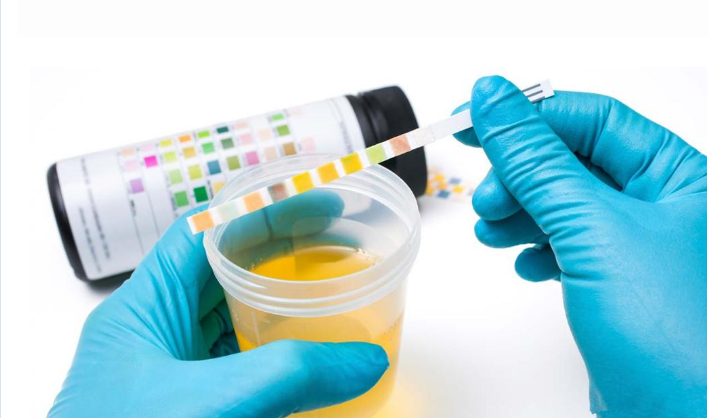 Normal package:
Inside the bottle, there is 100 pcs strips and one 6g desiccant in it .
MOQ:
Top quality medical Urine Test strips 5 para 1 boxes MOQ
Advantages:

Imported raw materials from German to stable product quality.

We uphold integrity and strict quality control, and the export rate of return of zero. (peers 3.5%)

Lot number, Manufacture date , Use by/Expiry date are printed clearly on the box and label.
We have a system for recording production batch Numbers and tracking product after-sales problems.
Product Details of 5 Parameter Urinalysis Test Strips
Urinalysis Reagent Strips comes with 5 parameters allowing you to check your urine for Glucose, Protein pH, Ketones, Blood.
No color change after testing and no color spread on pH.
Fast visual or instrumental results.
No interference in protein by alkali urine
High-quality reagents and paper; Resists humidity; Long shelf life (24 months); CE & FDA Approved